The Seattle Seahawks can hand the ball to Marshawn Lynch with great confidence. Why? Because when it comes to big games, "Beast Mode" will eventually make an appearance. Lynch had a huge game against the New Orleans Saints as he led the Seahawks to a 23-15 victory.
While Russell Wilson was struggling to throw the ball, Lynch was running for 140 yards, two touchdowns and an impressive 5.0 yards per carry. Check out this run, which resulted in Lynch's first touchdown of the afternoon.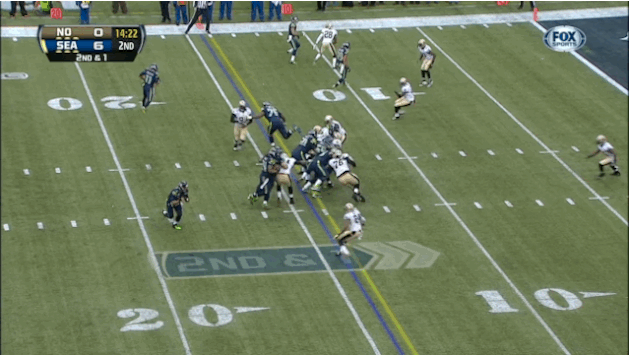 Not quite as impressive as the 67-yard run for a touchdown that sealed the playoff win in 2011, but Lynch's style has not changed. Here's hoping that Beast Mode will make an appearance next week in the NFC Championship game.